Wednesday

, 30. April 2008

Week 17
.

:

Seems people don't read enough books


Coding Horror: Programmers Don't Read Books -- But You Should



14:23 | Coding | Permalink
Monday

, 28. April 2008

Week 17
.

:

Gigabyte U7000 USB DTV DVB-T and Ubuntu (8.04)

sudo apt-get install kaffeine dvb-utils mercurial linux-headers-$(uname -r) build-essential
hg clone http://linuxtv.org/hg/v4l-dvb
cd v4l-dvb
sudo make
sudo make install
If you're using another flavor of Linux or Ubuntu you may be missing the firmware file, you can get it here.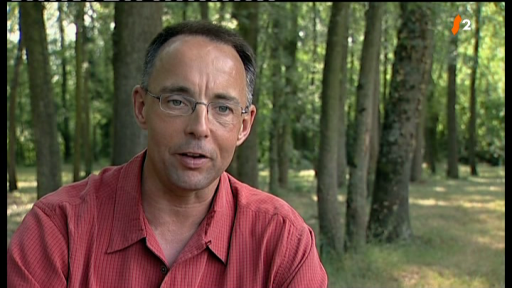 20:45 | Linux | Permalink
.

:

Musikverwaltung unter Linux
Pro-Linux: Musikverwaltung unter Linux, ein Vergleich verschiedener Programme

11:01 | Linux | Permalink
Wednesday

, 23. April 2008

Week 16
.

:

Python (S60) links

PyS60 Emulation Library, unlike the Nokia Emulator, this one also works on Mac OS X and Linux!
Wlan Scanning module for PyS60. There is also an extended GSM location module to get more information (Technology used, Name of Operator, Network Mode, …) than with the Nokia one.
00:12 | Coding | Permalink
Monday

, 21. April 2008

Week 16
.

:

ImageFlow


ImageFlow, CoverFlow mit JavaScript. (via)



21:31 | Webdesign | Permalink
.

:

Mibbit.com - Web-IRC-Client


Mibbit.com provides an IRC webinterface, so you can hang around in your favorite channels with your iPhone/PDA/fridge/whatever.



21:21 | Networking | Permalink
Tuesday

, 15. April 2008

Week 15
.

:

Ten Thousand Cents
http://www.tenthousandcents.com/

21:18 | Misc | Permalink